Board of Directors
Meet our passionate volunteer board members who lead PPI's efforts to serve patients and their caretakers. They understand the difficulties associated with diagnosis and coping with this rare disease as they themselves are impacted.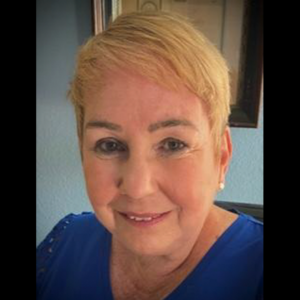 Linda
Feld
President
Linda Feld is from Connecticut but relocated to Florida many years ago because she loves warm weather! She has been involved with the Periodic Paralysis Community since 1998 when she attended her first PPA Conference in Las Vegas with just a handful of people. In the years since she has served as Secretary, Vice President, and President of the PPA before joining Periodic Paralysis International as their Executive Vice President. Linda also spent eighteen years traveling back and forth to Germany as Dr. Frank Lehmann-Horn's USA genetic liaison. Her years spent with him learning about Periodic Paralysis, speaking with him at neuromuscular conferences, and above all finding her own genetic diagnosis were extraordinary.
Linda is always willing to talk to patients to help them on their diagnostic journey and is thrilled to be part of the PPI team as her friendship with its founder, Deb Greant has always remained strong!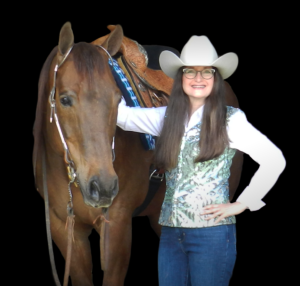 Cheryl
Harr
Executive Vice President
Cheryl Harr grew up in Ohio and lives on a small farm with her husband and son. She enjoys the country life and competing with her registered quarter horses in Western events.
Cheryl's background is in technical writing and has done volunteer work ranging from opening her home to foreign exchange students, handicapped horseback riding programs, as well as providing horses and lessons to 4H members unable to have a horse project of their own.
Like many with PP, her journey took several twists and turns before getting diagnosed with Hypokalemic Periodic Paralysis. Considering it an honor to be a part of the PPI team, Cheryl wishes to continue expanding documentation resources as well as promote more awareness internationally.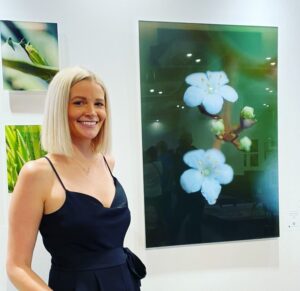 Leslie
Wengler
Vice President
Leslie resides in the Sunshine State of Florida with her beloved English Bulldog, Kubrick James. Having a family history of Hyperkalemic Periodic Paralysis, she was clinically diagnosed at the age of 15. Leslie had the opportunity to work with Dr. Lehmann-Horn and through his efforts was genetically diagnosed at age 21. She stated he was "an exceptional human being" and is immensely grateful for the times she got to spend with him discussing this disease.

Leslie is an award-winning nature photographer, who has been passionate about education and awareness of rare diseases for over 10 years. A friend once told her " Your pain will have a purpose." She has taken that to heart and has made it her life's mission to help others along their diagnostic journey.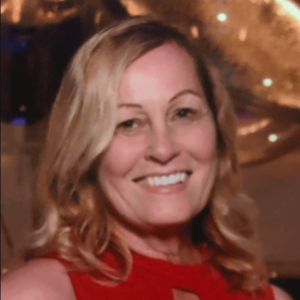 Laura
McCaleb
Secretary
Laura is a native of California who recently relocated to Nevada and enjoys hiking, sailing, and exploring other countries. She considers herself blessed to have a large combined family and loves spending time with them.
It was during an extended trip to another country ten years ago that Laura had an onset of symptoms and her diagnostic odyssey began. It was during this frustrating and emotional search for a diagnosis that she became aware of the PPA and Linda Feld where she found a sense of direction and support. In 2019, Laura was clinically diagnosed with Hypokalemic Periodic Paralysis based on symptoms, a genetic VUS and response to treatment.
During her many hours on the internet searching for answers; Laura became aware of Rare Disease Legislative Advocacy and became committed to supporting the advocacy of rare disease patients and organizations in order to amplify concerns on a local, state and federal policy making level.
Laura has a diverse background in governmental licensing, certifications, investigations and human resource management. She enjoys the relationships she has cultivated over the years through non-profit and service organizations; most recently developing a Philanthropy and Scholarship program for her Women's Sailing Assn. in order to introduce young women and at risk girls to sailing.
As Secretary of PPI, Laura will actively scribe at board meetings and ensure PPI is compliant with 501(c)(3) documentation requirements.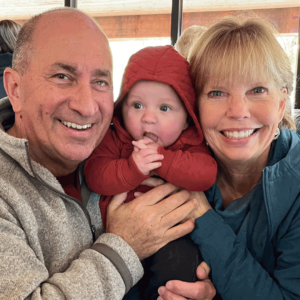 Shelley
Shifman
Treasurer
Shelley was born and raised in Michigan, and attended Indiana University, where she met her husband, Tim. They happily live in Michigan, close to their amazing adult children (Daughter and son-in-law, and son and daughter-in-law) and the best gift ever - a new grandson.
Shelley's symptoms started at age 31, and she was fortunate to be diagnosed at 32 by a family doctor who had recalled a lecture on periodic paralysis while in medical school. She has hypokalemic PP, but her potassium levels remain in the normal range during intermittent paralysis and myoclonus. "My first contact with someone who also had periodic paralysis was when I received an email response from Deb Greant. I cried as I was so happy to no longer feel alone and lost after my diagnosis.
Shelley has been involved in the PP community since joining the PPI and the PPA in 1999 - having attended the very first PPA conference and nearly every conference since. She was a board member of, and served as treasurer of the PPA for 12 years.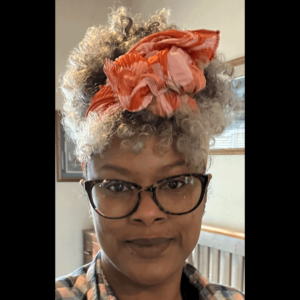 Jamie
Musgrove
Advocacy and Outreach
Jamie was born and raised in Southern California then relocated to Oregon after starting a family. Jamie worked as a Nurse in California and Oregon in various settings, however, pediatrics is her specialty.
While working as a Nurse, Jamie became passionate about advocating for patient care and for fellow healthcare workers, ultimately leading to her election as a Chief Union Steward.
After a long diagnostic journey and the unfortunate loss of her brother who suffered from the same condition, Jamie was diagnosed with Andersen-Tawil (Hypo) syndrome.
Now that Jamie is retired, she spends her free time spreading awareness about all forms of PP, educating others of their healthcare rights, and creating positive partnerships with healthcare providers to advance the treatment of this rare group of diseases.
Advisory Members:
Zach G.
Ferrell, Attorney at Law
Deborah
Greant
, PPI Founder