Board of Directors
Meet our passionate volunteer board members who lead PPI's efforts to serve patients and their caretakers. They understand the difficulties associated with diagnosis and coping with this rare disease as they themselves are impacted.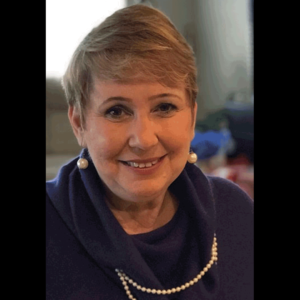 Linda
Feld
President
Linda Feld is from Connecticut but relocated to Florida many years ago because she loves warm weather! She has been involved with the Periodic Paralysis Community since 1998 when she attended her first PPA Conference in Las Vegas with just a handful of people. In the years since she has served as Secretary, Vice President, and President of the PPA before joining Periodic Paralysis International as their Executive Vice President. Linda also spent eighteen years traveling back and forth to Germany as Dr. Frank Lehmann-Horn's USA genetic liaison. Her years spent with him learning about Periodic Paralysis, speaking with him at neuromuscular conferences, and above all finding her own genetic diagnosis were extraordinary.
Linda is always willing to talk to patients to help them on their diagnostic journey and is thrilled to be part of the PPI team as her friendship with its founder, Deb Greant has always remained strong!
Please reach out to me personally by emailing me!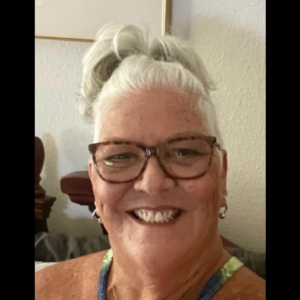 Theresa
Barton
Secretary
Although I do not have Periodic Paralysis, I am a caregiver to a PP patient. Over time this has given me a great deal of insight into the disease process and what patients live with every day. I salute all of you for your tremendous optimism and courage.
I want you to know a little bit about me and what has given me the desire to assume a role with the PPI.
First, I am a mom to three grown children, two boys and one girl and I have 8 grandchildren. I graduated high school at age 16 and went to college at a young age! I was Magna Cum Laude at Kaplan University in Ft. Lauderdale, Florida with a bachelor's degree in criminal justice.
After college I worked at the Fenning County Sheriff's Department in Blue Ridge GA until my husband had his first stroke. I became his caregiver but worked as a warranty manager for six builders. I am a detail oriented person!
During the time my husband was ill I was diagnosed with Stage 3 bladder cancer and went through many months of chemo and eventually surgery. My husband passed away during this time, but I am someone with great strength and endurance and life continued.
I am presently engaged and will marry again in October of 2024. I look forward to working with and getting to know all of you and am open to talking about medical struggles, disability insurance, and know the best is yet to be!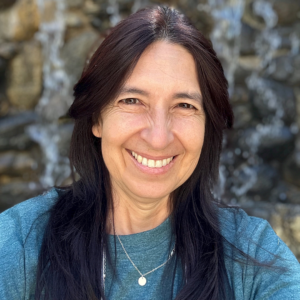 Vivian
Willis
Treasurer
Vivian was born in sunny southern California and appreciates all the teaching universities she has access to give her son the best chance at medical independence. She currently works in the environmental industry with 25 years experience as a database specialist for sites with groundwater/soil contamination.
Vivian has volunteered at multiple non-profits including food banks giving food, baby items and other critical help to service men/women and their families. She spent 15 years mentoring at risk youth, encouraging them on a path to self-awareness, faith and stability. Her current passion is finding health and wellness for her son who has been diagnosed with hypermobile Ehlers-Danlos Syndrome and Hypokalemic Period Paralysis, these two genetic conditions have caused endless complications in his life and it is her goal to help him and others like him to live full and enjoyable lives given their medical complications. She mentors other seriously ill young adults on how to present their conditions to get the most out of doctor appointments where typically they may be dismissed.
She and her son were featured in the two part docuseries: Overcoming two rare diseases: Ehlers-Danlos Syndrome (EDS) & Periodic Paralysis (PP), The Doctors TV show and the book Doctor Dogsby Maria Goodavage.

Advisory Members:
Zach G.
Ferrall, Attorney at Law
Deborah
Greant
, PPI Founder